There are also specific areas that are "designated ski areas". Vessels are not permitted to exceed a speed of 5 knots unless towing skiers whilst operating within these defined areas.
Sometimes exclusion zones are defined for some special aquatic events, restricting vessels from interfering with the event. For example, an exclusion zone is usually implemented for the finish of the Sydney Hobart Yacht Race. This information is usually issued as a Notice to Mariners, informing all users of the waterways of the specific arrangements in place.
Ski access lane
It is important to note that a Ski Access lane has nothing to do with a designated ski area. They are intended only to provide access at speed for vessels towing a skier or similar between the shore and the open water 200 metres off-shore.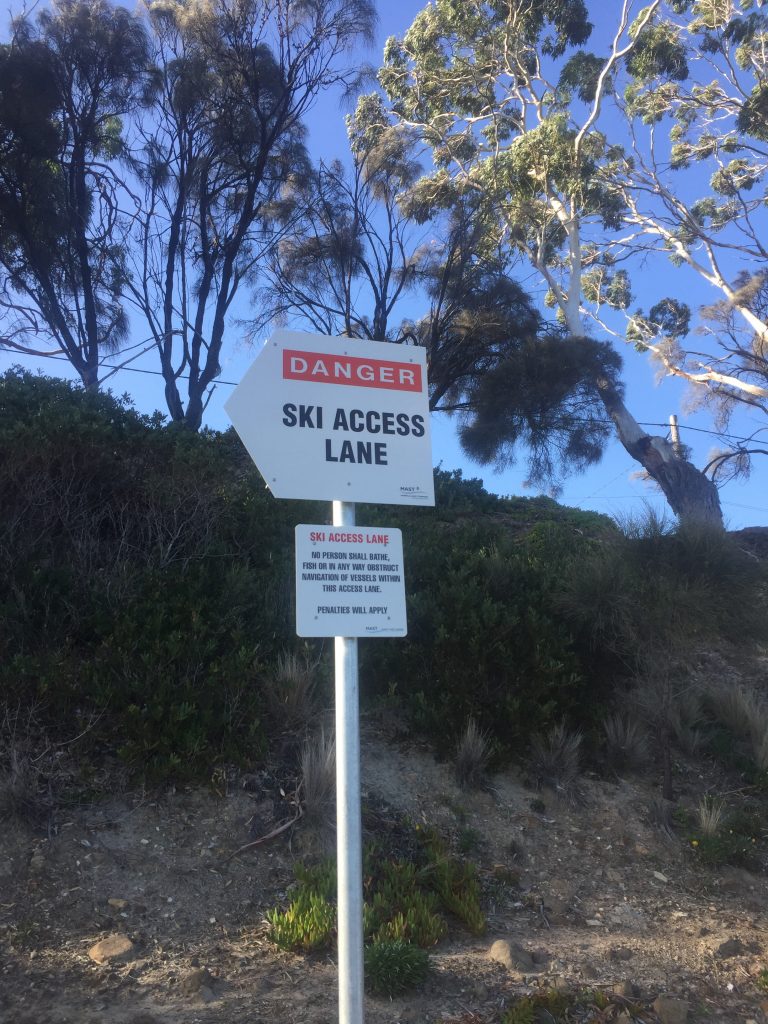 (1) While any ski access lane is being used –
(a) a person, other than a person using or about to use the ski access lane for the purposes for which it has been declared, must not enter that ski access lane; and
(b) a person must not bathe, paddle or fish in the water of that ski access lane.
Designated Ski Areas
Lake Trevallyn/South Esk River: all waters of the South Esk River and Lake Trevallyn bounded by a sign on the river bank adjacent to Roebourne Avenue, Hadspen and the buoy line delineating the prohibited area approximately 500 metres upstream from the Trevallyn Dam.
River Derwent: all waters bounded by Sorell Creek and an imaginary line drawn across the river from the western side of the old New Norfolk boat launching ramp near the Caravan Park.